Apple introduced ECG (Electrocardiogram) measurement feature in Apple Watch Series 4 and since then, it's one of the most exciting features of an Apple Watch (Series 4 +). It doesn't have unlimited Watch Faces like Android, but it comes with quite a few watch faces in the latest WatchOS. And there are many more exciting features of Apple Watch Series 4 and Series 5.
I bought my Apple Watch Series 4 Nike+ Edition from Switzerland last summer but I could not use ECG in my home country – Bangladesh because that feature is not available here. Not that I could not live without it, but I really wanted to use that feature and I tried a lot of methods found on the internet but none of them worked.
Finally, I found a workaround this morning and it worked for me. I ran multiple ECG check on my Apple Watch today from Bangladesh and for doing this, I didn't have to jailbrake or do anything which might void the warranty.
Before describing the workaround, let's find out what ECG (Electrocardiogram) actually is.
An electrocardiogram (also called an ECG or EKG) is a test that records the timing and strength of the electrical signals that make the heart beat. By looking at an ECG, a doctor can gain insights about your heart rhythm and look for irregularities.
Source: Apple
In brief, an Electrocardiogram (ECG) is a simple diagnostic that can be used to monitor your heart's rhythm and electrical activity.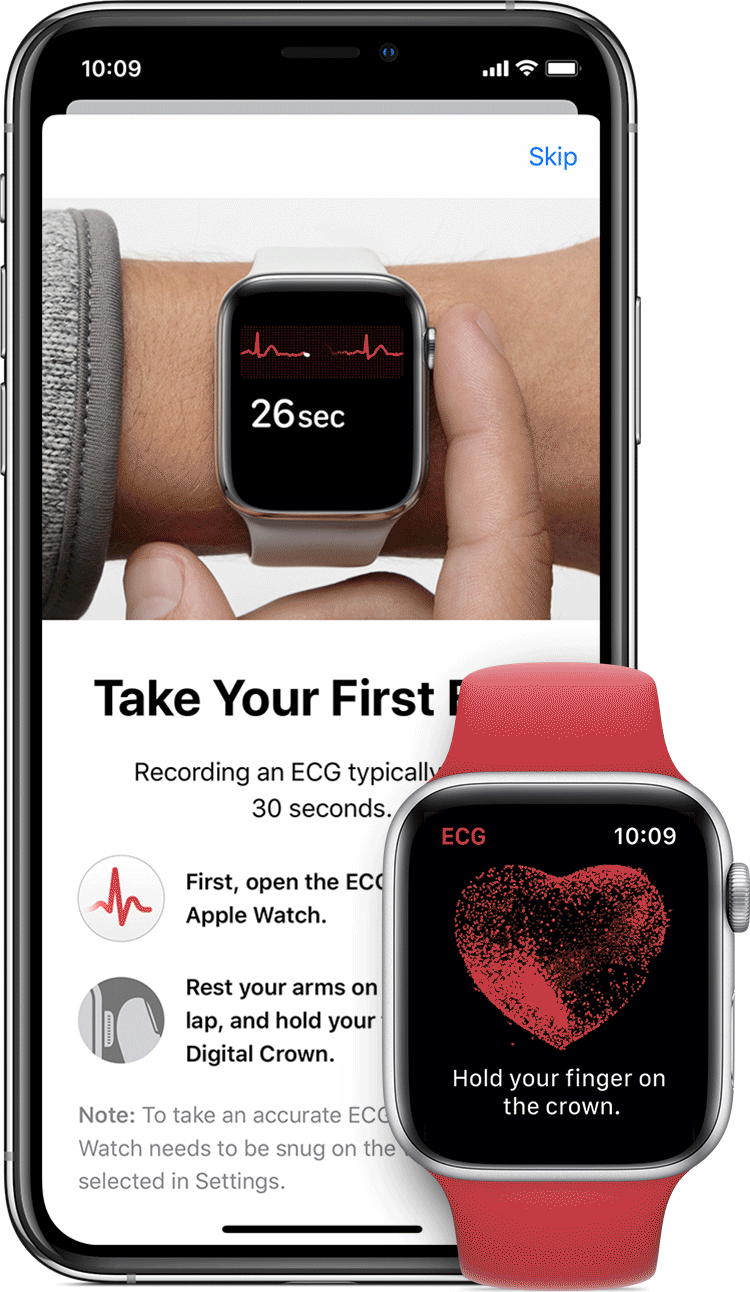 Apple Watch ECG Enabled Countries
The hardware required for doing an ECG is available in all Apple Watch Series 4 and Series 5 units. Unfortunately, this feature can not be used in all countries because it requires approval from the relevant regulatory committee in the respective countries. The authority in the USA provided approval and that's the reason it was available in the USA since the beginning and today, it's available in a lot of countries. You will get the list of countries where ECG Branded Service is available with the Apple Watch here: Apple Country List for Branded Features
Required Things
Let's get into details about how you can enable the ECG feature in your favorite Apple Watch Series 4/5. It's not a complicated task but a mistake can damage your phone. So follow the steps attentively and do not proceed if you are confused about any steps mentioned in this article.
For the whole process, you will need a couple of things available to you. Here is the list of required things:
Apple Watch Series 4 or Series 5 (Any Variation)
An iPhone
Some data populated in the "Health" app on the iPhone
A computer running macOS (e.g. Macbook, iMac)
A USB to Lightning cable (The one comes with your iPhone)
iMazing Application
BBEdit Application
30 Minutes from your Life
N.B. I used iMazing app here which is a paid application. If this can be achieved with any other free app, please let me know. I'll update this article with that link.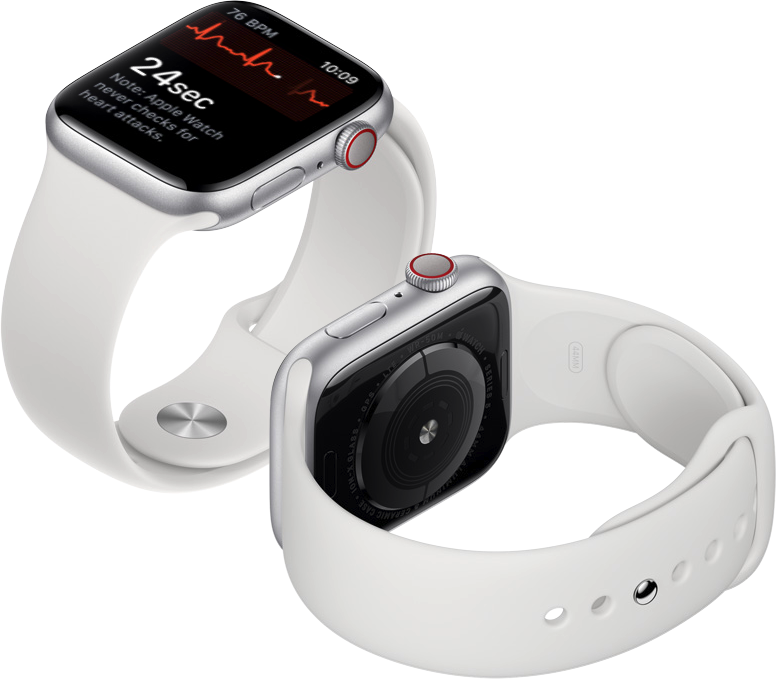 How to Enable Apple Watch ECG in Non-Supported Countries
If you reached this part of this article, that means you already have the required things and really want to enable ECG on your Apple Watch. Let's do it. Follow the steps carefully.
Create a complete backup of your iPhone with iTunes.
Go to the "Watch" app on your iPhone. Click on your Apple Watch name at the top and then click on the information icon. Then select "Unpair Apple Watch" option. Wait until the "Unpair" operation completes.
Now open the iMazing software on your macOS computer. Then connect your iPhone to your computer. iMazing will automatically detect your phone. Create an "Encrypted" backup of your iPhone with iMazing. Please note the "Encrypted" type here. This is important.
Once the backup is complete, that will show on the left pane of iMazing. There will also be an "Editable Backup" version of that backup.

Click on the arrow beside the backup. Scroll down, select "File System". The files of the iPhone system will show. Go to "HomeDomain > Library > Preferences" directory.

Find and "Copy to Mac" the "com.apple.private.health.heart-rhythm.plist" file on your computer. If you can't find that file, proceed to next step.





Open that plist file with BBEdit app or create one with same name and change the code according to this code:
Save the file and put back in that exact location where you copied it from. Overwrite if required.
Now restore your iPhone using the "EDITABLE BACKUP" you just modified. Wait until the restoration completes.
After restoring, go to the "Watch" app of your iPhone. And re-pair your Apple Watch Series 4 / Series 5.
DO NOT select "Restore from a Backup" while re-pairing the Apple Watch. Select "Setup as new" and continue.
And that's it. Now open the ECG app on your Apple Watch and start doing ECG. Voila! Let me know in the comments section below if you have any confusion or any questions. I'll try to help as much as I can. Happy ECG 🙂
Disclaimer: Well, this method *should* work for any Apple Watch Series 4 or 5, but I could test it only on Apple Watch Series 4 Nike+ Edition as I don't have any other Apple Watch. So try at your own risk if you have another variation. I will not be responsible if anything happens to your phone, TV, refrigerator, coffee machine or girlfriend after following this workaround.